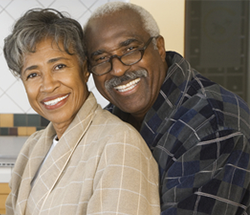 Correcting Minor Imperfections
Cosmetic dentistry is a term we use to describe the group of dental procedures that serve the primary purpose of improving the appearance of a smile. You may have heard the term smile makeover, which means a custom treatment plan intended to make a smile more attractive. Individual procedures range from the dramatic, like porcelain veneers, to the minor, like bonding and contouring.
Cosmetic Dental Bonding
With the same composite resin material that we use for white dental fillings, Dr. Young can rebuild or add to tooth structure to reshape a tooth. Bonding specifically corrects large or uneven spaces between teeth; chipped or malformed teeth; and permanently stained teeth.
Tooth Contouring
Bonding adds structure, and contouring removes structure. Tooth contouring smooths sharp, rough, or uneven edges. For instance, some people have sharp canine teeth that extend longer than surrounding teeth. This can give an animal-like or vampire-like appearance. Contouring smooths the sharp edges, rounding them for a more appealing overall appearance.
An Invitation Just for You
Call Dr. Michael Young, DDS at (337) 23-SMILE to schedule your checkup, consultation, or second-opinion visit. Our Lafayette dentist office serves patients from the Youngsville, Broussard, Scott, Breaux Bridge , and surrounding communities. We are open Monday through Friday, and Dr. Young is always available to see dental emergency cases.