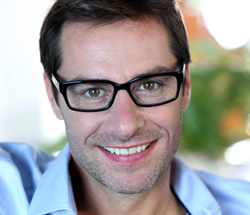 TMJ disorder is getting a lot of attention in the world of dentistry as more dentists strive to help patients deal with jaw alignment issues. If you're in Lafayette, LA and are dealing with jaw pain, jaw clicking, ear pain, headaches, back aches, and neck pain, it could all be related to TMJ. Dr. Michael J. Young and his team can help.
TMJ Treatment in Lafayette
Jaw alignment can cause a lot of problems. Many patients who obtain TMJ treatment notice dramatic improvements in the symptoms they knew were related to their jaw. Some notice other improvements as well, because the improved alignment translates to better posture and fewer pain problems.
TMJ treatment is orchestrated based on an individual patient assessment. We may recommend mouth guards that help you avoid clenching and teeth grinding, which can often exacerbate the problem. We may also do dental work to improve jaw alignment and / or recommend specific jaw exercises. If you're experiencing symptoms of TMJ you owe it to yourself to discuss it with your dentist. Many who have been suffering with TMJ symptoms for years are able to quickly see a difference after talking to us.
Call for an Appointment
Contact our office at 337.237.6453 for help with your TMJ or other dental issues. We offer general, preventative, cosmetic, and restorative dentistry services to help you with oral health and overall wellness.