The Alternative to Metal Braces
Traditional orthodontic braces bring to mind images of middle-school children. However, many adults and older teens are unhappy with their smile because of crooked, misaligned teeth. Image-conscious people want a straight, beautiful smile, but they don't want to wear metal braces for two years. If this describes you, consider clear, removable braces.
Dr. Young offers Invisalign and ClearCorrect, two popular, proven orthodontic treatments that do not require metal brackets and wires, rubber bands, or tightening appointments.
Benefits of clear braces include: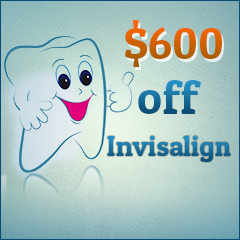 Inconspicuous, so you don't look like you're wearing braces
Short treatment time, usually 9 to 18 months
Removable aligners
Easy care and cleaning
No metal
No rubber bands
No tightening visits
Comfortable
What to Expect During Treatment
If you and Dr. Young determine that Invisalign or ClearCorrect would accomplish your goals and save your mature image, at your first clinical appointment, the doctor will create your treatment plan. Digital x-rays and special software are used to design a phased treatment plan to shift teeth into ideal position.
Treatment generally lasts between 9 and 18 months. You'll wear your clear, removable aligners as often as possible – 22 hours per day for best results. Every two weeks, or as instructed by Dr. Young, you'll move to the next aligner in your series. After treatment, wear your provided retainer to maintain your straight, beautiful smile.
An Invitation Just for You
Call Dr. Michael Young, DDS at (337) 23-SMILE to schedule your Invisalign or ClearCorrect consultation today. Our Lafayette dentist office serves patients from the Youngsville, Broussard, Scott, Breaux Bridge , and surrounding communities. We are open Monday through Friday, and Dr. Young is always available to see dental emergency cases.