The Front Desk Coordinator is responsible for the overall front desk operations of a dental office. This includes greeting patients, scheduling appointments, answering phones, processing payments, and maintaining patient records. The ideal candidate will have excellent customer service skills, be organized and efficient, and be able to work independently and as part of a team.
- Greeting and welcoming patients
- Scheduling, rescheduling and/or canceling appointments
- Assisting patients to fill out information forms
- Preparing patient charts and daily schedules for dental staff
- Updating patient records and documenting recent treatments and procedures
- Scheduled appointment follow up and confirmation
- Administrative tasks as needed such as, answering the phone, taking messages, contacting patients, scanning/faxing documents, email correspondence.
High school diploma or equivalent
1-2 years of experience in a dental office or other healthcare setting
Excellent customer service skills
Strong organizational and time management skills
Ability to work independently and as part of a team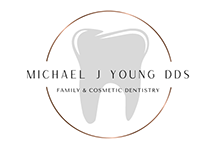 1409 Verot School Road, Lafayette, Louisiana, 70508