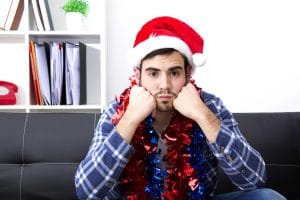 Holidays are a joyous, festive time for many people. For many others, it can be a time of stress. For most people, it is a combination of the two. Between the financial strain sometimes caused by gift shopping, the long hours at work, spending extra time with family, or just juggling a busy schedule, this time of year can create a lot of stress. Stress can be a problem on your overall health by raising your blood pressure and affecting your mood and sleep. Stress can also be a problem for your oral health. Managing your stress levels can be important for your smile's health. Checking in with your dentist in Lafayette, LA can also be a way to keep your smile strong and healthy. 
Skipping Hygiene
Often when someone is feeling stressed out and overwhelming, taking care of themselves lands on the bottom of the long list of things to do. However, skipping out on brushing and flossing your teeth can create unavoidable problems in the future. It is important to find time to take care of yourself. It is recommended that everyone brush their teeth at least twice a day for two minutes and brush at least once a day.
Clenching Your Jaw
The biggest way that stress can affect your oral health is by causing you to subconsciously clench your jaw. Clenching your jaw is often associated with the habitual grinding of your teeth while you are sleeping (a condition known as bruxism). This excess strain and pressure on your jaw can lead to pain and dysfunction of your temporomandibular joints (the joints on either side of your jaw). This is known as TMJ disorder. Bruxism can also put your smile at a higher risk of tooth damage, tooth decay, and gum disease. Finding ways to manage your stress is one way to lower your risks of TMJ disorder and the effects of bruxism. It may also be important for your dentist to help you restore any damage that may have been done to your smile if you have been living with bruxism.
Easing stress on your life is good for your smile
Holiday stress can negatively impact your smile. To schedule a consultation, call the office of Michael J. Young, DDS, in Lafayette, LA, today at 337-237-6453. We proudly serve patients from Breaux Bridge, Broussard, Scott, Youngsville, and surrounding communities