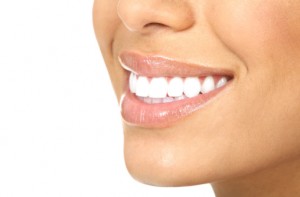 Teeth are usually the first thing others notice about you. Misaligned teeth can be a source of embarrassment for some people. Fortunately, Dr. Michael Young offers Invisalign, a revolutionary form of orthodontics proven to straighten teeth without any metal brackets or wires necessary. Invisalign moves your teeth into position in a fraction of the time of traditional braces, leaving you with a straight, beautiful smile that is sure to boost your confidence.
How does Invisalign work?
Invisalign aligns your teeth in a series of clear, virtually invisible, removable, custom-molded aligners. Because these aligners are practically clear, many people may not even notice that you are wearing them. This form of treatment involves changing aligners approximately every two weeks. At your appointment, Dr. Young will devise a plan for you based on your dental needs, and determine how long you'll need to use Invisalign.
Benefits of Invisalign:
 Makes oral hygiene easier—Traditional orthodontic appliances can make brushing and flossing difficult. Invisalign is easily removed, so you are freely able to brush, and floss normally.
Eat what you like—As opposed to conventional metal orthodontic braces, Invisalign does not have metal wires and brackets to trap food. With Invisalign, you can remove your aligners, and eat your favorite foods with no worry!
Say goodbye to metal—You won't have to put up with sores and abrasions associated with the traditional orthodontic appliances.
Contributes to your overall dental health—Having an aligned smile also helps your bite, and functionality in the jaw, which contribute to how you speak and chew. Having straight, aligned teeth also reduces the possibility for periodontal problems.
Dr. Young offers Invisalign treatments. If you are interested in learning if Invisalign is right for you, please contact our office in Lafayette, Louisiana at (337) 237-6453 to schedule an appointment!