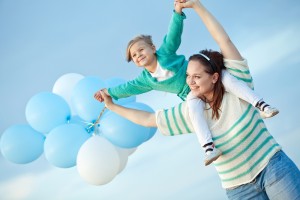 On the second Saturday of the month, the next time being July 12, 2014, the Art Walk will take place in the Downtown Lafayette Cultural District. It is a fun and enjoyable evening filled with local color, great art, and live music. The Downtown Cultural Arts District continues to evolve and to grow into a local treasure for all generations to enjoy. Dr. Michael Young of Lafayette is a lifelong resident of the area and is very proud to serve his community in various ways from his comfortable, highly-advanced dental practice.
Second Saturday Downtown Art Walk:
Downtown comes alive on the second Saturday of each month as the Downtown Art Walk takes place in the Downtown Lafayette Cultural District. More than twenty different art galleries will display some of the best works of both local and regional artists. The museums and the restaurants will be open. There will also be vendors selling art, food, and drink for purchase. There will be plenty of music offerings ranging from traditional Louisiana folk music to country western to contemporary rock. With the live music venues, there will be a mosaic evening of art, entertainment, and local culture.
Downtown Cultural Arts District:
The Downtown Cultural Arts District is home to over 200,000 square feet of leading museums including Acadiana Center for the Arts, the Science Museum, the Children's Museum, and the Library. There are four acres of public space three parks. With 75 outdoor events annually, the Cultural Arts District attracts over 1,000,000 people. The Downtown Cultural Arts District contains over twenty six art galleries and antique shops. There are also twenty four different restaurants and eateries ranging from traditional Louisiana offerings to steakhouses, pasta restaurants, and a variety of seafood establishments.
About Your Lafayette Dentist:
Dr. Michael J. Young DDS is very involved in the Lafayette community and is proud of its heritage and its potential for future growth.  To schedule an appointment with Dr. Young, contact our Lafayette, LA dentist office at 337.237.6453. We welcome patients living in Lafayette, Broussard, Scott, Youngsville, Breaux Bridge, and the neighboring areas.