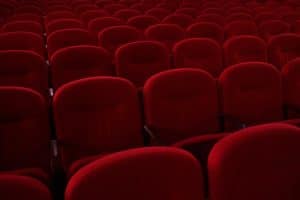 Southern Screen Film Festival is hosted by Southern Screen, a nonprofit organization in Lafayette, Louisiana that focuses on local storytelling and the entertainment industry. This year's 2018 festival will be held from Wednesday, November 7th through Sunday, November 11th. This is the eighth year of the festival and it will feature a large number of events including networking events, workshops, seminars, film screenings, parties, live music, screenwriting opportunities, and more! There will also be free workshops for teens and kids. The Kids Filmmaking Workshop, presented by AOC Community Media, that will be free for children from the ages 8 to 12. The Teen Animation Workshop, presented by the Academy of Interactive Entertainment (AIE), will be free for pre-teens and teens ages 11-15. 
Schedule Overview
Wednesday, November 7th – 6:00PM-10:00PM
Thursday, November 8th – 6:00PM-8:00PM
Friday, November 9th – 10:00AM-5:00PM
Saturday, November 10th – 10:00AM-5:00PM
Sunday, November 11th – 10:00AM-5:00PM
Tickets
There are multiple options to buy tickets and passes for the Southern Screen Film Festival. You can purchase a Festival Pass for $60 that will grant you access to every screening and event of every day of the festival. If you buy a Festival Pass, you have the option to add on a Food & Drink wristband that will get you food and drink throughout the festival along with access to the Special Guest Lounge at ACA. The wristband is just $20 additional to the Festival Pass. There are also Day Passes available, along with tickets to specific events and film screenings. Students can get a free Student Pass with advanced registration. The Student Pass will not grant access to special events or food and drink, but it will get you into screenings and workshops.
We are proud to serve the Lafayette community!
Remember to check in on your dental benefits before the end of the year! To schedule a consultation, call the office of Michael J. Young, DDS, in Lafayette, LA, today at 337-237-6453. We proudly serve patients from Breaux Bridge, Broussard, Scott, Youngsville, and surrounding communities