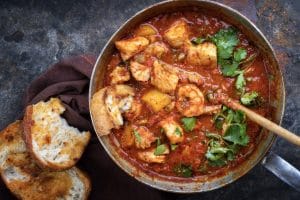 Festivals Acadiens et Créoles is this weekend in Girard Park in Lafayette, LA. The Festival originally started as a tribute to the culture and music of the Lafayette, LA area. Acadians, or Cajuns, have a culture blended of French, Celtic, Scots-Irish, and Native American influences. This mixture is cultures creates a rich tapestry of tradition, songs, dances, food, and heritage. Louisiana tried to hold on to the French language and the rich culture, but over time, the United States tried to homogenize the country including Louisiana. The festival strives to represent modern culture and the rich history. Experience music from zydeco to oldest ballads to modern-day progressive, experimental Cajun music. Taste food like traditional gumbos to creative fusion like crawfish eggrolls. Cajun and Creole artisans, cooks, musicians, and vendors participate in this annual event to highlight and celebrate the rich culture this area has to offer.  La Place des Petits is an area of the festival just for children with games, activities, and story time that all focus on French language and Cajun and Creole culture. The Louisiana Craft Fair will also feature a children's section. There will also be a Bayou Food Festival tend, cooking demonstrations in the Culture Sur La Table tent, and football-watching in the Sports Tent. There is camping on the grounds available, and there are also specials at nearby hotels to save and stay during the festival.
Where
Girard Park in Lafayette, Louisiana
When
October 11th through October 14th. Each day has different hours.
Cost
Admission is free, but food, drinks, and vendors may have varying prices.
Learn more about Dr. Young
Dr. Young loves creating relationships with patients to provide excellent dental care. To schedule a consultation, call the office of Michael J. Young, DDS, in Lafayette, LA, today at 337-237-6453. We proudly serve patients from Breaux Bridge, Broussard, Scott, Youngsville, and surrounding communities