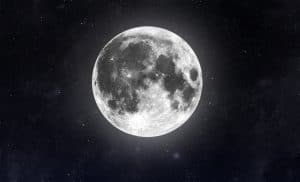 This upcoming week has plenty of fun, exciting things to do in Lafayette, Louisiana. When you are picking out what to do, consider making time for a dental exam and cleaning. A clean, sparkling smile is a great accessory for any night out. 
Fun Events
The Lafayette Science Museum is hosting a planetarium show called Moons: Worlds of Mystery. The show takes you through a journey of the solar system to explore all the different types of moons. Each natural satellite has different features like volcanoes or ice. Moons make a big impact on the planets they orbit around. This show is written and produced by the Boston Museum of Science, and narrated by actor Ed Helms. The show runs every Saturday and Sunday at 1:30 in the afternoon. It is appropriate for ages 9 and older.
This Saturday is the Strike For Sight: Usher Syndrome Benefit at Rock and Bowl in the heart of downtown Lafayette. All proceeds raised by the ticket sales of this event go towards research aimed at finding a cure from the vision loss aspect of Usher Syndrome. Usher Syndrome is the leading disease that causes deafness and blindness in the world. Usher Syndrome Type 1C is the French Acadian strand of the gene; it is more prevalent in the Acadiana area than any other place on the planet. Advanced purchased tickets are required.
The Platform at Dat Dog is being transformed into a Children's Carnival on Saturday, August 18th. The theme of the carnival is a "Trip To Outer Space." There will be lots of games, activities, and professional entertainers for the kids to enjoy. All games, activities, balloon animals, and face painting are included with the purchase of admission.
Learn More About Dr. Young
Dr. Young is committed to treating every patient as if they were each a guest in his home. To schedule a consultation, contact us at our Lafayette, LA, dentist's office at 337-237-6453. We proudly serve patients from Breaux Bridge, Broussard, Scott, Youngsville, and surrounding communities.