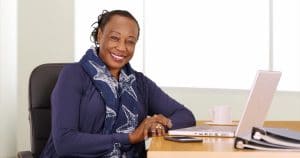 Dental crowns are an extremely common way to restore a tooth, and they have been common for quite a long time. Modern crowns are much more lifelike than dental crowns of the past. Advancements in dental technology and materials have made it so that dental crowns can look lifelike and perform with durability. A dental crown has its name because it is designed to replicate and cover your tooth's crown, which is the visible part of the tooth that protrudes from your gum line. A dental crown is placed as a cap to fully cover a tooth, which allows it to be helpful in a wide variety of dental situations. 
After Root Canal Treatment
When decay is so severe that it reaches the internal structure of the tooth, root canal treatment is often necessary to remove infection and relieve inflammation from tooth's tissues. Because root canal treatment can leave your tooth weakened due to the significant amount of damaged tooth structure that may need to be removed, a crown is often placed on the tooth after treatment. The crown can offer protection against future decay and damage, while also restoring the tooth's appearance and functionality.
Repairing Substantial Damage
A crack, fracture, or break to your tooth's structure can immediately threaten your oral health because it can cause pain and cause the compromised enamel can also leave the tooth's sensitive nerves and tissues vulnerable to infection from oral bacteria. To restore the tooth and prevent further pain and damage, the tooth may be capped with a dental crown.
Paired with a Dental Implant
A crown can replace a tooth lost to extraction or loss when paired with a dental implant. A dental implant is a small, titanium post that can be inserted into your jawbone and gum tissue to mimic the functions of a healthy tooth root while the crown replaces the tooth above the gums.
There are a few times when a dental crown can help
A dental crown can help to restore your smile. We proudly serve patients from Breaux Bridge, Broussard, Scott, Youngsville, and surrounding communities. To schedule a consultation with Dr. Young, contact us at our Lafayette, LA, dentist's office at 337-237-6453.