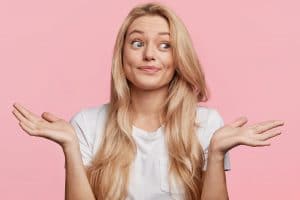 Are your crooked teeth just a problem for the way you look when you smile, or are there other problems created by this matter that you should be aware of? Unfortunately, there are oral health issues that can be connected to dental misalignment that impact you in frustrating ways. You could have problems with your bite function that eventually lead to problems with TMJ dysfunction. People sometimes have a greater risk for tooth decay and gum disease because their teeth overlap in ways that make it difficult to fully remove oral bacteria. Your Lafayette, LA dentist can provide you with orthodontic work to fix these issues, while also improving your smile.
Poor Dental Alignment Can Be A Cosmetic Problem, And An Issue For Your Oral Health
If you only see the cosmetic benefit to fixing your dental alignment, you can miss out on important oral health advantages you can gain by correcting teeth that are unevenly spaced. You may not realize how much your crooked teeth affect the way you bite and chew, but you can eventually develop real issues with chronic discomfort as a result of your compromised function. You can also have a harder time avoiding oral health problems, despite keeping consistent with brushing and flossing, because certain teeth overlap in ways that make it harder for you to clear away deposits of bacteria.
Enjoying Life With Your Corrected Smile
After reviewing your needs, your dentist can talk to you about starting orthodontic treatment. With the right appliance, you can move your teeth into their proper positions. Straightened teeth can look more attractive, and give you a boost in confidence.
Find Out If You Can Use Invisalign Aligners To Correct Problems With Your Smile
For individuals who are uncomfortable with the idea of metal braces, orthodontic work can feel less appealing, even though it can have important benefits. Fortunately, Invisalign aligners provide a means of fixing problems with gaps and overlaps without the use of a fixed, hard to ignore appliance. If you qualify for this approach to orthodontic treatment, you can feel more comfortable with aligners you can remove on your own, which also avoid creating issues with your appearance while you go through treatment.
Talk To Dr. Young About Addressing Your Issues With Crooked Teeth
If you are interested in correcting problems with crooked teeth, make time to discuss orthodontic work with Michael J. Young, DDS! The right procedure can do more than just improve your smile – you can also improve your oral health in important ways. To learn more about the value of orthodontic work, and your treatment options, contact us today at our Lafayette, LA, dentist's office at 337-237-6453. We are excited to have opportunities to help people in and around the Lafayette, LA area enjoy fantastic smile support.