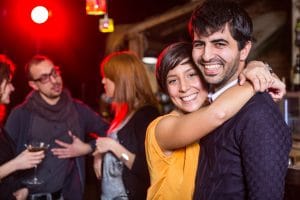 Especially if you and your loved one have been together for a long time, it can feel hard to get away for a date night. Luckily enough, there are plenty of events going on in Lafayette this week designed to give people a beautiful date night. If you want something fun to enjoy alone or with friends or with the entire family, there's something for everyone in Lafayette, LA. If you are wanting to prepare for a date night with fresh breath and a bright smile, schedule a visit with Dr. Young to get your smile ready! 
Date Night Events and More
Documentary Date Night at Lafayette Science Museum is this week on July 26th. The documentary, the Farthest, starts at 7:00 p.m. and the event is free. You can bring a traditional date or your significant other or you can bring anyone you want! The documentary is about NASA's launch of twin space probes in 1977 that were sent to remote planets with messages from earth. The Farthest is a tiny spaceship that is the first human-made object to ever leave our solar system.
Deuxième Vie Creative hosts Downtown Date Night every 2nd and 4th Thursday of the month, which includes this Thursday. If you have kids, drop them off for a time of creation while enjoy a date night at one of the restaurants nearby. A light snack will be provided along with a story time and game time after the crafts portion of the night is done.
In the library downtown, join the Sharing Circle, a monthly symposium and discussion of groups native to the area. Participants focus on one question per gathering to share their perspectives with the group.
Have a wonderful week!
There are lots of fun events going on in Lafayette this week! To schedule a consultation, contact us at our Lafayette, LA, dentist's office at 337-237-6453. We proudly serve patients from Breaux Bridge, Broussard, Scott, Youngsville, and surrounding communities.