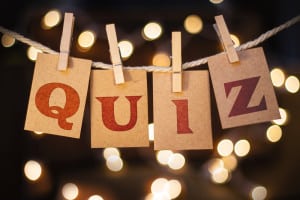 How familiar are you with the details of clear braces? Have you been thinking about visiting us to discuss orthodontic treatment for your smile because you dislike your current misalignment? If so, you will quickly discover that Invisalign is a wonderful solution, particularly for patients who prefer to enjoy under-the-radar treatment that most people will not notice. To find out how much you really know, delve into a quiz for quick results.
True or False Quiz: Clear Braces
True or False: You can choose clear braces regardless of the type of misalignment affecting your smile.
True or False: You must wear your aligner trays throughout the entire day except for when you sleep – then, you will remove them.
True or False: Wearing clear braces offers enhanced comfort over traditional metal braces.
Quiz Answers
False. For severe misalignment issues, clear braces are not appropriate. Fortunately, they do address a wide variety of smile concerns, including open bite, under bite, cross bite, over bite, spacing, and even overcrowding.
False. You will need to wear your aligner trays for 20 to 22 hours every day, which means you will wear them while you sleep. The good news is that you can take them out of your mouth to accomplish your daily dental hygiene, to eat your meals and snacks, and to drink your favorite beverages.
True. Instead of wearing wires and brackets on your teeth, you will simply be wearing clear, smoothly textured, plastic aligner trays for treatment. They result in little to no discomfort or irritation because of the way they are crafted.