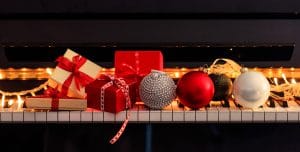 The week between Christmas and New Year's is one that could already be quite busy for you or it could be quite relaxing. If you are not going back to work this week, you may be at home hanging out with family that is town. This week and weekend in Lafayette, LA has plenty of entertaining things to do if you are looking for some fun entertainment. If you are ready to have great smile health in 2019, contact us today to schedule a consultation with Dr. Young. 
Things To Do
The Safari of Lights will still be going on at Zoosania, the Zoo of Acadiana. If you did not get your fill of Christmas lights already, you can view some more at the zoo. There are pathways throughout the zoo filled with lighted animal figurines. If you are still in the holiday spirit, you can drink hot cocoa at the Elves Eatery.
On December 30, 2018 the Annual LUPUS Charity Scholarship Event, the All American Mini Musical Festival is happening at the Brass Room. The music festival covers a wide range of musical genres from blues to zydeco to soul and rhthym & blues.
Have you already made plans for New Year's Eve? If you do not yet know where or how you are ringing in 2019, the Vermilionville's Performance Center is hosting a New Year's Eve party. The price of admission includes the midnight champagne toast and New Year's Eve party favors. The live music will be performed by Grammy-nominated Geno Delafose & French Rockin' Boogie.
We wish you a Happy New Year!
This is a beautiful time of year in Lafayette. To schedule a consultation, call the office of Michael J. Young, DDS, in Lafayette, LA, at 337-237-6453. We proudly serve patients from Breaux Bridge, Broussard, Scott, Youngsville, and surrounding communities