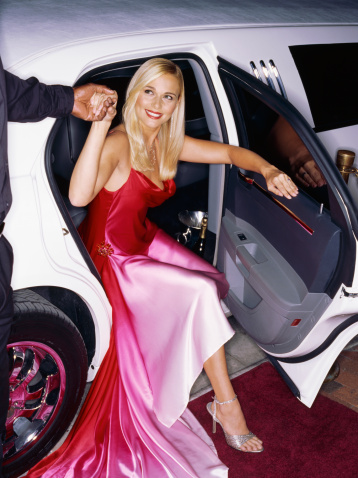 February is a month of awards. As we prepare for the Grammy's on February 12 and the Academy Awards on February 26, let's take a look at some of your favorite winners who have had dental treatments done to adjust their smiles.
Academy Award Winners
George Clooney: He won an Oscar in 2006, but he should be awarded for his improved smile. One of the biggest names in Hollywood got porcelain veneers, crowns, and crown lengthening.
Tom Cruise: Cruise has been nominated for several Academy Awards, but perhaps his misaligned jaw keeps him from winning. Despite the crooked jaw, the actor and producer wore braces to help straighten his smile. After fixing alignment problems, he further enhanced his teeth with whitening.
Morgan Freeman: His old age caused receding gums and yellow teeth, but since his Oscar win for Million Dollar Baby, Freeman has improved his smile with whitening and crowns. His new smile makes him look younger and healthier.
Catherine Zeta-Jones: Rumors speculate about whether the Chicago Oscar winner has had professional bleaching, or just has a beautiful white smile naturally.
Natalie Portman: The American Academy of Cosmetic Dentists ranked the Black Swan winner as the top smile in Hollywood. They also gave her the number two spot for most kissable lips.
Grammy Award Winners
50 Cent: After another rapper criticized the gap between his teeth, 50 Cent spent $63,000 to have his teeth fixed and evened out.
Keith Urban: The country singer had a large space between his teeth. He still has a signature gap, but also wears porcelain veneers to help minimize the space.
Gwen Stefani: After her band No Doubt won a few Grammys, paparazzi often captured the singer smiling and showing off her metal braces.
Lil Wayne: The rapper covered his decayed teeth with a gold and diamond grill. After winning several Grammys in 2009, the singer's prison sentence was delayed in 2010 due to an eight-hour dental surgery that included eight root canals and tooth implants.
Madonna: The Grammy award-winning pop star claims that her gapped teeth helped her luck and career. In 1990, Glamour magazine altered her teeth for their front cover, and Madonna got mad. Since then, however, it appears that the singer has reduced the gap and brightened her smile.
Dr. Young offers similar cosmetic procedures—whitening, veneers, and aligners—to help you achieve a superstar smile worthy of some awards. Contact Dr. Young at our dentist office in Lafayette, LA, at (337) 237-6453 to schedule an appointment.