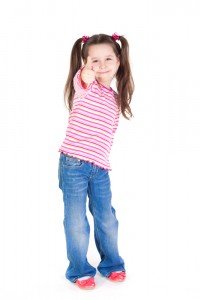 As a parent, you hope your children enjoy excellent health their entire lives. During their early years, you can help contribute to that by teaching them how to eat right, stay active, and stay vigilant about early warning signs. The same principles apply to helping your children enjoy healthy smiles throughout their lives, and considering the fact that tooth decay affects over 90% of adults in America, good dental health is essential. To help you prepare your children to care for their dental health, Lafayette family dentist, Dr. Michael Young, offers this list of proper dental hygiene practices.
Proper Dental Hygiene
Brushing—One of the most significant elements of a proper dental hygiene routine is brushing your teeth. The American Dental Association (ADA) recommends brushing your teeth at least twice a day, preferably when you wake in the morning and before bed at night, and after meals if possible. Brush your children's teeth as soon as the first one erupts using a soft-bristled infant's toothbrush so they grow accustomed to the ritual. Use only water until your child is old enough to not swallow toothpaste.
Flossing—Even the most diligent brushing routine cannot remove plaque and food debris from between your teeth, where a toothbrush's bristles can't reach. You should floss at least once a day, before bedtime, for optimal results.
Dental checkups—Like a car, your mouth also requires regular professional maintenance to continue operating properly. The ADA also recommends visiting your dentist at least once every six months, or more often if recommended. Ask Dr. Young when you should bring your child in for an initial dental examination.
Healthy, Happy Smiles with Your Lafayette Dentist
The best method of showing your child the importance of dental hygiene is to practice it yourself. If you live in the 70508 area and would like to learn more about the proper way to care for the oral health of your family, schedule an appointment with Lafayette dentist, contact Dr. Young at (337) 237-6453. Located in the 70508 area, we proudly serve patients from Lafayette and all surrounding communities.