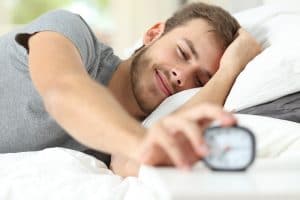 Today is New Year's Eve; are you ready for the countdown to 2019? Some people make a New Year's resolution every single year, while some do not even bother with it. Whether or not you are a person who makes New Year's resolutions, we have some ideas on how to get a healthier smile in 2019. Feel free to try out any of the three following resolution ideas or try out all three. It is important to remember that prevention and vigilance are the best things for protecting your smile. Your dental team in Lafayette, LA is here to help you with your smile's health. We also wish you a very Happy New Year!  
I Will ALWAYS Brush Before Bed
It is recommended that everyone brush at least twice a day. Life happens and this recommendation can sometimes slip behind the rush of daily life. However, it is important to try to be as vigilant as possible with your oral hygiene. It is especially helpful to brush your teeth before bed. Skipping doing so because you are too tired or because you fell asleep watching Netflix can be a bad habit to pick up. Any harmful bacteria left behind on your smile can do more damage while you are sleeping. A sleeping mouth is a perfect place for bacteria because saliva is not actively rinsing it away. The dryness of your sleeping mouth lets bacteria reproduce and get a head start on attacking your teeth and gums.
I Will Not Procrastinate
Have you ever had a toothache that you just avoided dealing with? Perhaps you figured that it would just go away on its own. In many dental situations, a bad outcome can be avoided by taking care of it at an early stage. If you notice a problem with your smile, take it up with your dentist as soon as possible.
I Will Visit My Dentist Regularly
It is recommended that everyone visit their dentist at least twice a year for an exam and cleaning. Resolve to keep up with this recommendation to keep your smile healthy.
Do you have resolutions for 2019?
If you are resolving to have a healthy smile, we have some tips for you. To schedule a consultation, call the office of Michael J. Young, DDS, in Lafayette, LA, at 337-237-6453. We proudly serve patients from Breaux Bridge, Broussard, Scott, Youngsville, and surrounding communities