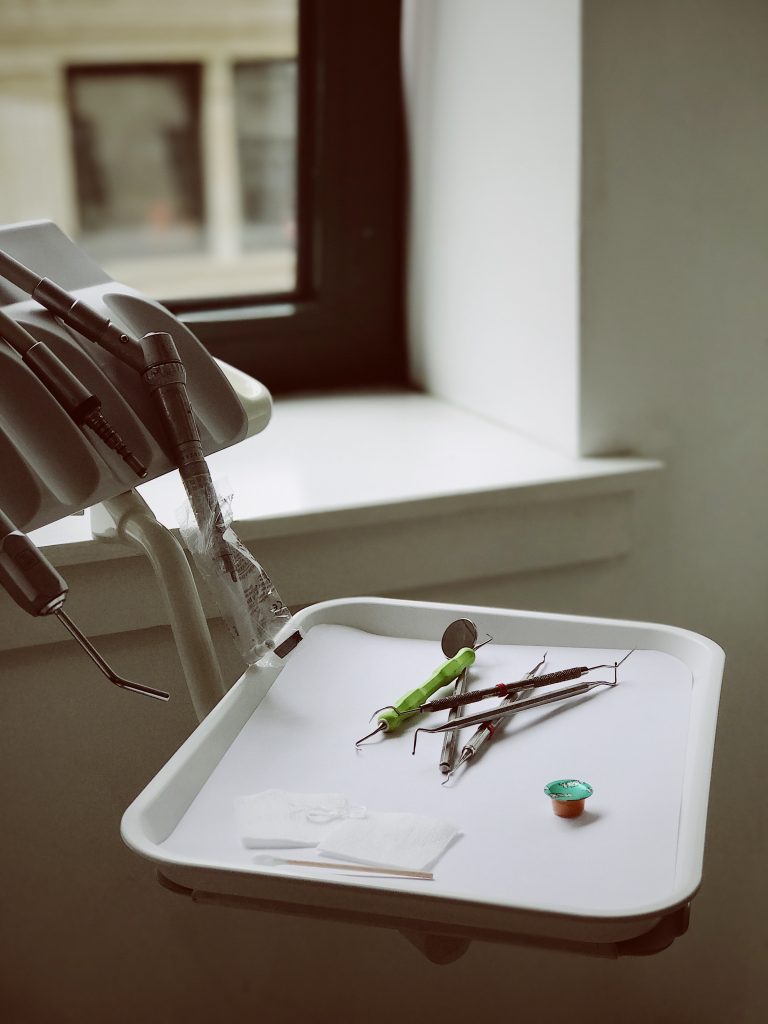 The best way to cure oral disease and dysfunction is to prevent it. That's why preventive dentistry services–such as a routine dental checkup and cleaning–are so important for both your oral and extended health. However, you might be wondering how to tell when it's time to visit a dentist. 
Well, wonder no more! Here, we'll ask you five simple questions to help you determine if it's time to schedule a dental appointment.
Already know you're due for a dental checkup and cleaning? No problem! You can schedule an appointment with our talented Lafayette, LA, dentist–Dr. Michael J. Young–by calling (337) 237-6453.
Has it been more than 6 months since your last dental visit?
If yes, then it's time to schedule a routine dental checkup and cleaning. The American Dental Association (ADA) recommends that patients visit a dentist at least twice yearly. However, the ADA also specifies that cavity-prone patients should visit their dentist more often.
The frequency at which you receive preventive dental care is unique to you. So, it's important to work closely with Dr. Young to develop a dental plan that fits your oral health needs.
Are you experiencing toothaches and tooth sensitivity?
Dental pain and sensitivity of any sort indicate that it's time to visit a dentist. Toothaches and dental sensitivity may present for many reasons, such as:
Cavities
An infection in the tooth and/or gum tissue
A worn, fractured, or cracked tooth
A damaged dental restoration
Bruxism–or teeth grinding
A dental checkup and cleaning allow Dr. Young to assess the state of your oral health. By assessing your oral health, Dr. Young can pinpoint areas of dysfunction and provide proper treatment.
Are you noticing bloody and swollen gums?
Bloody and inflamed gums are warning signs of periodontal disease. Also known as gum disease, periodontal disease is a common condition that can be found in nearly half of all adults aged 30 and older. However, proper oral hygiene and regular dental checkups and cleanings help prevent (and even reverse!) the early stages of gum disease.
Unchecked periodontal disease can have catastrophic effects on both your oral and overall health. In fact, prolonged and untreated periodontal disease can lead to significant tooth loss, jaw bone deterioration, and other systemic diseases.
Do you have persistent bad breath and sores in your mouth?
Bad breath, painful sores in the oral cavity, and lumps and bumps around the jaw and neck may all be signs of oral cancer. If you're noticing any of these symptoms, then schedule a dental visit immediately.
By scheduling a dental checkup and cleaning regularly, Dr. Young is able to detect and diagnose oral cancer early. And early detection is key to proactive treatment and a positive prognosis.
Do you have loose or broken dental restorations?
Dental restorations–such as fillings, crowns, and implants–should never be noticeably loose or damaged. If they are, then it's crucial to get to a dentist as soon as possible. Ignoring a damaged dental restoration could lead to extreme pain, infection, and maybe even a root canal or tooth extraction.
Schedule a dental checkup and cleaning today!
If you answered yes to any of the questions above, then it's time to visit Dr. Young for a dental checkup and cleaning. Don't delay–schedule your appointment today with our skilled and caring team by calling (337) 237-6453.