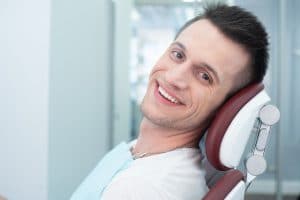 Your Lafayette, LA dentist's office will provide important services during your routine dental exam. Over the course of your visit, you can count on great care in the form of a dental cleaning that removes plaque and bacteria, on top of a thorough review of your smile to find any oral health problems that might need to be managed. What you should know is that you can certainly use this time as an opportunity to talk with your dentist about your questions and concerns about smile care between visits. By having your questions addressed, you can make improvements to your smile routine that help you better avoid cavities and gum disease.
Should You Look For Ways To Improve Your Oral Care Routine?
You may feel that a lack of recent issues with cavities means that your smile care regimen is flawless. While we certainly hope your efforts to protect your teeth are as effective as you suspect, keep in mind that changes outside your brushing and flossing activities may change your vulnerability to decay. Having your dentist's input concerning your normal routine can help you do a better job fighting plaque, and avoiding a buildup of tartar.
Remember That Your Diet Plays An Important Role In Oral Care
Should you be worried about your current diet? If you want to start replacing less-then-ideal drinks and snacks with products that are better for your enamel, ask your dentist for tips! Generally, you should aim to maintain a nutrient-rich, varied diet. You should also consider replacing flavored beverages like soft drinks with water on more occasions. Water can help you keep your teeth clean, and its lack of pigment means you are not exposing yourself to potential teeth stains, something you certainly have to worry about with dark colas.
Combining Daily And In-Office Dental Care
If you really want to protect yourself against smile threats, make sure you are managing both your daily care, and your regular dental exams. If your current efforts to keep your smile in top form are truly working, you can receive valuable reinforcement from your dentist. If you are at risk for problems, or if a cavity has already formed, your dentist can intervene. That may involve scheduling restorative dental work. When a problem is found and treated by your dentist, it can be stopped before it becomes more serious, and requires a root canal procedure.
Count On Quality Oral Care At Your Next Checkup With Dr. Young!
Michael J. Young, DDS is proud to make quality preventive dental care available to people in and around the Lafayette, LA area. Our practice is also ready to address any problems that might impact your oral health, or make you self-conscious about your appearance. To learn more, contact us today at our Lafayette, LA, dentist's office at 337-237-6453.