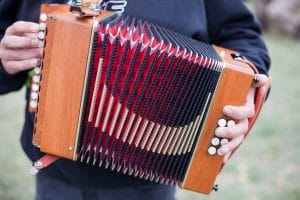 Every year, Vermilionville hosts three cultural day celebrations – Creole, Acadian, and Native American. This weekend, Creole
heritage will be honored and celebrated during Creole Culture Day (the first of the three cultural day celebration) set for a day of cultural exchange designed to enhance your awareness and your appreciation. The family-friendly event will explore the history and evolution of the Creole community in Acadiana. The Bayou Vermilion District maintains, enhances, and celebrates life along the Bayou Vermilion by providing  recreation and cultural history. Some of the events and activities that will take place during Creole Culture Day include spoken word with poets, Creole language discussions, genealogy discussions, voter registration, special exhibits, cooking demonstrations, crafts for children, canoeing, award ceremonies, live music, an open Creole jam, a tree dedication, boat tours, and so much more. There will be tours of the Broussard Home and a historic meet and greet with America's first African-American mayor, Pierre Landry.  The Vermilion is home to many exhibits and educational events. Also taking place at Vermilionville this weekend is a Cajun Jam Session during the afternoon of Saturday, June 9th. The Cajun Jam is held weekly in the Performance Center of Vermilionville and led by some of the area's finest musicians. The free jam is open to all skill levels-beginner to professional. However, free admission to the jam does not include entry to the park.
Where
Vermilionville, 300 Fisher Road Lafayette, LA 70508
When
Sunday, June 10th, 10:00 a.m. – 5:00 p.m
Who
The event is welcome to people of all ages.
Cost
FREE
We hope you have a really great weekend!
Dr. Young and his team is proud to be a part of this wonderful community. We proudly serve patients from Breaux Bridge, Broussard, Scott, Youngsville, and surrounding communities. To schedule a consultation, contact us at our Lafayette, LA, dentist's office at 337-237-6453.