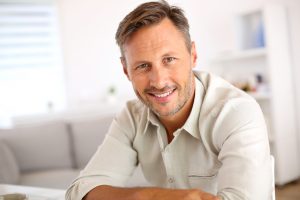 A dental crown can be a remarkable improvement to your smile, while also offering major benefits to your oral health. People often associate dental crowns with restorative dental work, as they are frequently used to support a tooth after a cavity. When a crown is placed, it can be counted on to keep a tooth safe from developing an infection after incurring damage, while also taking on biting and chewing pressures. Patients can be happy to learn that crowns also have the ability to improve on the look of an unattractive tooth, and can possess real cosmetic value.
Using A Dental Crown To Address A Chipped, Cracked, Or Misshapen Tooth
Crowns can help restore a tooth after a cavity, but these restorations are not just employed to deal with tooth decay. Your dentist can provide you with a crown if you suffer a dental injury, and need support after a tooth is chipped or cracked. In some cases, patients will have a crown placed because they need to address a problem with a tooth that is misshapen or undersized, which can interfere with dental function.
Making Corrections To Improve Superficial Dental Flaws
Your dentist can help you deal with a number of different flaws that might hold back the quality of your smile. When you have slight chips and cracks that have no notable impact on your oral health, cosmetic dental work may be recommended. With porcelain veneers, you can have life-like shells placed over the front of teeth, which will hide problems like discoloration, damage, and even issues with improper development. Veneers can sometimes even help with spacing or overlap issues between teeth.
Talk To Dr. Young About Improving Your Smile With A Dental Crown
Michael J. Young, DDS can help you restore your smile, and address frustrating functional issues, by placing a dental crown on a flawed tooth. In addition to providing smile improvement through dental crown placement, our office can help improve your appearance with one of the many cosmetic dental services we provide. We are glad to help families from Breaux Bridge, Broussard, Scott, Youngsville, and surrounding areas. To learn more about our practice, contact us today at our Lafayette, LA, dentist's office at 337-237-6453.