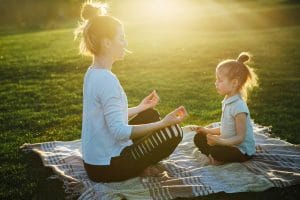 The Feel Good Festival has been in full swing in Lafayette, LA for the entire month of August. Just like the month of August, it is coming to a close. The festival is full of events and activities all designed to make everybody feel better and ultimately to feel good. Early on in the month, there was the opening event with storytellers and a singalong. There have been poetry readings, community groups, and yoga for the whole family to enjoy. There have been food drives and paper recycling events, too! As the last week of August winds down, the last of the Feel Good Festival events will happen. 
The Letter You Saved
Sue Schleifer, Life & Leadership Coach, will lead a free writing workshop, The Letter You Saved. The interactive workshop is open to teens and adults at all writing levels. To attend, please bring a letter, email or text message to use to create a poem or a scene in a play. The workshop is on Saturday, August 25th from 1-4 p.m. at Acadiana Center for the Arts.
Enliven Your Spirit
Local yoga practitioners will lead, Enliven Your Spirit, C a 90-minute session creating sounds, creative writing, and invigorating dance all designed to bring joy into your life. The session will take place at 6:00 p.m. on August 30th in the Yoga Garden.
Artsy and Variety Show
The closing night of the festival is on August 31st at 6 p.m. at Dat Dog. There will be a Variety Show featuring local artists and entertainers at 7 p.m., but before that the doors will open to a sale of local arts and wares. The admission is $5 or 3 cans or boxes of food.
We are proud to serve the Lafayette community
When you are ready to make your smile look and feel good,  schedule a consultation with Dr. Young. Contact us at our Lafayette, LA, dentist's office at 337-237-6453. We proudly serve patients from Breaux Bridge, Broussard, Scott, Youngsville, and surrounding communities.