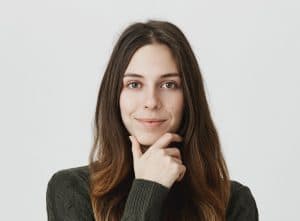 People who have to straighten their teeth have a lot to ponder. If they've never worn braces, then they may worry about what having them could mean for their daily lives. If they have, then they may be dismayed about the fact that they have to wear them again. Fortunately, we offer patients an often better solution at our Lafayette, LA, dental office. With the help of clear aligners, you can straighten your smile without hesitation, and without having to worry about the common inconveniences that may come with traditional braces.
You won't worry about how they look
As their name suggests, clear aligners are made to be nearly invisible. They're crafted from clear, BPA-free acrylic and are custom-designed to fit precisely over your teeth. The combination of clear acrylic and lifelike precision in their size and shape makes clear aligners virtually undetectable so you won't be concerned about how your orthodontic treatment looks.
They won't interfere with your daily diet
A highly discreet appearance is one of the biggest reasons why patients initially choose clear aligners, but it isn't their only benefit. For example, the aligners can be temporarily removed for a few moments each day, allowing you to eat your favorite foods without worrying about particles getting stuck between your braces and your teeth.
You can fight back harmful plaque easier
After eating, you can also brush and floss your teeth without your aligners interfering. With traditional braces, you could require additional tools such as interdental cleaners to effectively clean your brackets, wires, and teeth. With clear aligners, you can successfully clean your teeth every day as conveniently as ever, ensuring your smile remains healthy throughout your treatment.
Find out if clear aligners work for you
Custom-made clear aligners could be better at straightening your smile than you think. To learn more about the advantages of clear aligners, schedule a consultation by calling the office of Michael J. Young, DDS, in Lafayette, LA, at 337-237-6453. We proudly serve patients who live in Breaux Bridge, Broussard, Scott, Youngsville, and all surrounding communities.