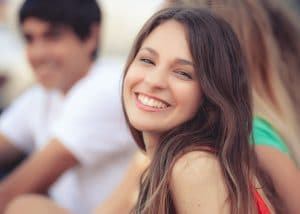 The start of the new year is a popular time for people to reflect on their goals. When it comes to your smile, you may have goals having to do with the way it looks. You may also have goals of getting your smile in good health. Whatever your specific wants are, your dentist can help you achieve them. Your dentist can also help you determine what is best for your smile's needs as well. Our office in Lafayette, LA is currently hosting some fantastic patient specials that may align perfectly with your smile goals.
Getting Brighter Teeth
A common goal for people to want to obtain for their smile is brighter, whiter teeth. While there are many whitening options in the aisles at the grocery store, drugstore, and even cosmetic stores, your dentist is one of the best resources for getting a brighter smile. Your dentist can help you determine the best route to white teeth for your smile. Your dentist can also monitor issues that are common with do-it-yourself whitening, such as irritation, sensitivity, or enamel erosion.
A Symmetrical Smile
Another cosmetic issue that many people want to resolve for their smile is asymmetry. In some cases, the teeth themselves are crooked or oddly spaced to make them appear crooked. Depending on your needs, a cosmetic solution like porcelain veneers may help or you may need an orthodontic solution to solve the root of the problem. For some people, the asymmetry comes from the gum line rather than from the teeth. Gum contouring may be a solution your dentist suggests to help you achieve the gum symmetry you want for your smile.
Healthy All The Way
Your smile goals may have nothing to do with appearance. Or your smile goals may have to do with both appearance and health. Either way, your smile's health is your dentist's top priority. Together you and your dentist can reach your 2019 smile goals.
Do you have 2019 smile goals?
Dr. Young can help you reach your smile goals this year. To schedule a consultation, call the office of Michael J. Young, DDS, in Lafayette, LA, at 337-237-6453. We proudly serve patients from Breaux Bridge, Broussard, Scott, Youngsville, and surrounding