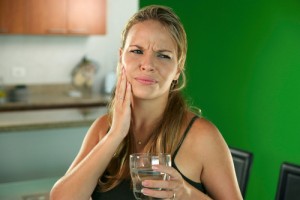 If you encounter sudden discomfort or your teeth become damaged, then you may be experiencing a dental emergency. This refers to any damage or discomfort to the teeth or gums. Unless the issue is potentially life threatening, you should contact your nearest dental professional for help. We can also offer tips on how to address a dental emergency.
Emergency Dentistry Quiz
1. True or False: You should see the dentist if you develop a toothache.
2. True or False: Seek treatment if you chip a tooth.
3. True or False: Never use anything other than floss to remove something caught between your teeth.
4. True or False: If you lose a tooth, bring it to the office with you.
Answer Key
1. True. A sudden toothache that persists for more than 24 hours may be a warning sign of a serious problem, such as tooth decay, dental fractures, or possibly infection. Instead of ignoring the issue, you should see a dental professional for a thorough diagnosis and to discuss how to stop your tooth pain.
2. True. When you chip a tooth, bacteria can reach the inner tooth structure and cause decay. To avoid cavities or in some cases, a dental abscess, you should see the dentist right away. Using restorative dentistry, we can repair the tooth and restore the missing tooth structure.
3. True. If an object becomes caught between your teeth, you should gently floss on either side of the tooth. If this fails to dislodge the object, then see the dentist right away. Never use anything besides floss, as you could end up damaging your gums in the process.
4. True. Pick the tooth up by the crown, never the root. Clean it off under running water and bring it to the office in a glass of milk. We can then restore the tooth and make your smile whole again.
ABOUT YOUR LAFAYETTE GENERAL DENTIST:
Michael J. Young, DDS, and his skilled team of dental care professionals happily serve patients and their families, living in Breaux Bridge, Broussard, Scott, Youngsville, and surrounding communities. To learn more, contact us today at our Lafayette dentist's office at 337-237-6453.