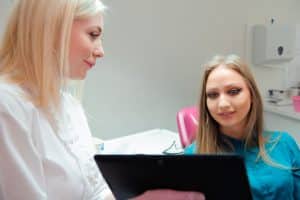 You may not be able to plan for a dental emergency, but your dentist will work to promptly provide the care you need if one occurs. The work you receive should protect your smile, while taking care of any health issues that demand attention. One reason your dentist takes care to be available in an emergency is because the amount of time it takes for you to enjoy treatment can affect the kind of care you need. For instance, a tooth that is seriously loosened, or that is knocked out, may be permanently lost if action is not taken in time. If the problem stems from an infection within your tooth (which can happen after an injury, or because of a cavity), waiting too long to address it can lead to complications.
Your Dentist's First Priority Is Your Oral Health
Your dentist's first concern will be making sure to address the discomfort you are experiencing. The type of problem you arrive with will affect how they respond to the issue. A root canal may be required in order to save your tooth. This treatment targets problems within the tooth, in your pulp. Because this is the area that houses your tooth's nerves and blood vessels, an infection or injury here can be especially uncomfortable.
Taking Care Of Cosmetic Dental Work
You may come in after an injury with a tooth that is technically healthy, but clearly affected by a physical injury. In order to offset this negative effect on your appearance, your dentist can perform a cosmetic dental treatment. Placing dental veneers over injured teeth can make them look fully restored, and offer permanent coverage for damage.
Count On Dr. Young To Help You Restore Your Smile After An Emergency
After a dental injury or other emergency takes place, count on Michael J. Young, DDS to help you restore your smile. Our office can take you in for important dental care, and you can enjoy cosmetic dental work that improves how you look if any physical trauma has occurred. We are proud to care for patients from Breaux Bridge, Broussard, Scott, Youngsville, and surrounding communities. To learn more, contact us today at our Lafayette, LA, dentist's office at 337-237-6453.