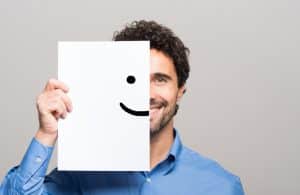 Has it been years since you last visited the dentist for even a preventive checkup? Is that because of a longstanding or deep fear of dentists? Many people struggle with dental anxiety, either because of poor experiences in the past or simply a generalized anxiety. Fortunately, sedation dentistry is an effective way for many patients to conquer their fears, in order to get the preventive dental care and restorative treatment their smiles need. If you know your smile is in need of a cleaning, or more extensive restorative measures, don't postpone your appointment any longer. Instead, speak with your dentist about how sedation could help you keep calm, and smile on!
Safe Sedation Options for a Variety of Treatments
Many dentists offer a variety of sedation options, including oral sedatives, which can be taken prior to a visit to help keep patients calm leading up to their visit. Nitrous oxide is another option, one that is most commonly called "laughing gas." The gas can be administered quickly and safely, and the effects of it wear off quickly, making it a great option for patients who need to return to school or work after their dental work.
IV sedation may also be offered, particularly for extensive restorative or prosthetic procedures, including oral surgery. That said, for most patients and in most circumstances, oral sedatives or nitrous oxide are effective means of calming fears and keeping patients comfortable during their dental treatment.
How Do I Know What's Best for Me?
To determine if sedation is right for you, and if so, which sedative is best, schedule a consultation with your dentist to discuss your smile. Your medical history, the extent of dental work you require, and your timeframe for treatment and recovery can all affect which sedative is best for your needs.