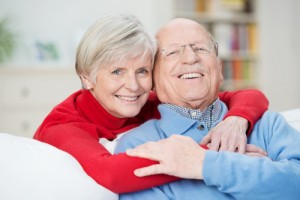 If you have recently received dentures at our Lafayette, LA practice, you may be wondering about the best way to maintain your restorations. Just as you should practice good hygiene for your natural teeth, you should also carefully maintain your dentures. Even though your new teeth are synthetic, if you do not clean them properly, plaque can begin to accumulate, damaging the restorations and threatening your oral health. Dr. Young understands that dentures are an investment in your dental health and appearance. By properly caring for your dentures, you can ensure greater durability and stability for your new smile.
Cleaning Your Dentures
Although your dentures are not susceptible to cavities, a buildup of plaque can still cause a host of oral problems, including bad breath, tissue infection, and irritated gums. Without proper maintenance, your restorations will also be prone to discoloration. To protect your oral health and the cosmetic integrity of your dentures, be sure to:
Rinse your dentures after every meal.
Brush your synthetic teeth at least once a day. Use a soft toothbrush that is specially designed for denture users, but do not use toothpaste, as this can scratch the surface of your restorations. If you are wearing partial dentures, use a separate toothbrush to clean your natural teeth.
Soak your replacement teeth in denture cleaner overnight. Dr. Young can recommend the optimal cleaner for your needs. Remember to rinse your dentures in water after using any cleaning solutions.
Caring for Your Gums
Even though periodontal health is always important, gum maintenance is especially vital when you wear dentures; otherwise, bacteria can easily get trapped between the base and your gums. To protect your oral wellness, you should:
Take your dentures out every 6 to 8 hours. Of course, you should already be rinsing them off after eating, but if you are the type who goes for long periods between meals, you should still prevent infection by giving your gums a chance to breathe.
Brush your gums with a soft toothbrush or washcloth. You can also promote gum health by giving the tissues a gentle massage with your thumb and index finger.
Protecting Your Dentures
Although Dr. Young provides highly lifelike, durable dentures, you should still exercise caution to avoid physically damaging your new teeth. To prevent breakage:
Always clean your dentures over a full sink, so if you drop them, they will fall into water.
Never clean your restorations  in the dishwater or with boiling water.
Never attempt to whiten your dentures, adjust their fit, or remove tartar yourself. If you have these or similar problems with your synthetic teeth, schedule an appointment with Dr. Young so that he can make careful repairs or adjustments.
About Michael J. Young, DDS:
To request more information about how dentures can restore your smile and improve oral health, or to schedule a consultation with Dr. Young, contact our Lafayette dentist office at 337-237-6453. We serve families living in Breaux Bridge, Broussard, Scott, Youngsville, and surrounding communities. Dr. Young also invites you to find us on Facebook, where you'll find news, tips, and valuable resources.