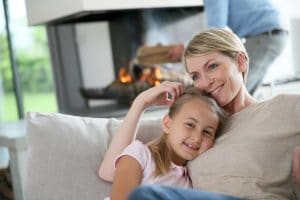 Elementary, junior high, high schools, and even colleges, tend to get a long extensive break for the holidays. This means that most kids and teens get a good chunk of free time during this time of year. Some lucky adults also get a long break for the winter season. This amount of free time makes winter break a great time to schedule a visit with your dentist. This time of year is also a good time of year to use up the rest of your 2018 dental insurance benefits before the new year begins. If you are in Lafayette, LA, take the time to check in on your family's smile needs over the winter break. 
Easier Scheduling
The holiday season can be hectic with recitals, holiday parties, decorating, and other festive activities. However, the daytime schedules tend to be a little bit breezier with winter break for schools and time-off at work. Using those free days to schedule a dental appointment can be a good choice. It can be easier to make a child's dental appointment when you also don't need to worry about signing them out of school for the day, right?
Start 2019 Off Healthy
Using winter break for dental needs is also a good way to address any potential smile issues. Wisdom teeth erupt for most people between the ages of 17 and 22. If your child is home from college or on break from high school, it could be a good time to check on their wisdom teeth. For many people, the third molars (another term for wisdom teeth) need to be extracted to prevent damage, infection, or other problems. Doing it over vacation time can allow for recovery without having to miss school or work. Even if wisdom tooth is not an issue, checking in with your dentist at this time of year is a great way to start 2019 off with healthy smile habits.
Winter break can be a good time for dental care
A break from school or work can be a great time to visit the dentist. To schedule a consultation, call the office of Michael J. Young, DDS, in Lafayette, LA, today at 337-237-6453. We proudly serve patients from Breaux Bridge, Broussard, Scott, Youngsville, and surrounding communities