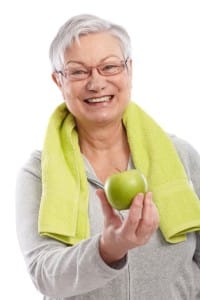 Did you recently lose a tooth? Gum disease is the leading cause of adult tooth loss in America, but trauma and dental issues like untreated infections are other potential causes of tooth loss. Whatever the cause, however, the result is often the same. Adult tooth loss can cause a sense of insecurity and embarrassment, at the appearance of an incomplete smile. It can also cause even bigger issues for the function of the smile. That's because missing teeth can often make it more difficult to chew, or even to speak clearly. Fortunately, dental implants provide an effective and comprehensive way to cope with tooth loss, and to complete the smile.
What Makes Implants Unique?
Dental implants are unique when compared to other forms of prosthetic dentistry, because of a variety of reasons.
Implants are the only prosthetic that helps to address both a lost tooth and its missing root. This helps stabilize the replacement tooth, and just as importantly it provides nutrients to the jawline, as well.
This makes dental implants an excellent way to help retain the remaining teeth's alignment and to prevent shrinkage of the jaw, which often occurs after tooth loss.
The titanium post used to anchor an implant is designed to last a lifetime, making implants the longest-lasting and most permanent form of smile completion.
Since titanium is biocompatible, the soft tissue surrounding the implant can grow right around it, in a process called osseointregration. This also helps stabilize the replacement tooth, and preserve the jaw's structure.