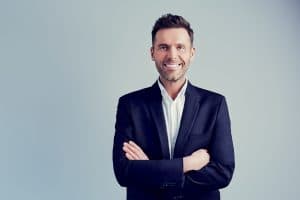 White, healthy teeth can add considerably to the quality of your appearance, but there are other factors that can interfere with how you look. One problem that affects many people is the alignment of teeth. If you exhibit signs of poor alignment, it can have a negative overall effect on how you look. This can lead to frustration on your part – after all, while a professional whitening treatment can remove unsightly stains, teeth that are shifted or crooked can feel more problematic. Fortunately, there is a way for your dentist to improve how you look. Using clear braces to fix the position of your teeth can lead to a dramatic change in how you look. This approach offers the added benefits of convenience, as you can remove your aligners when you need to, and by having less impact on how you look.
Your Experience With Orthodontic Treatment Using Clear Braces
Orthodontic treatment with clear braces can be preferable to conventional metal braces for many patients. If you qualify to use clear braces, your dentist can offer treatment through Invisalign, or through ClearCorrect. Both systems provide you with a sequence of plastic aligners that will gradually shift your teeth into their ideal places. By the end of your correction, you can look forward to showing off big smile improvements.
Can An Orthodontic Adjustment Help Me Fight Cavities?
In some cases, orthodontic correction can have clear preventive dental benefits. Patients who have teeth that overlap can struggle with the task of cleaning these difficult to reach spaces. When those teeth are aligned properly, and that overlap is removed, you can look forward to easier cavity care, and an overall lower risk for needing restorative dental work.
Talk To Dr. Young About Clear Braces
Are you ready to make big changes to your smile? If you are currently impacted by poor dental alignment, you can see remarkable improvements by receiving clear braces. Michael J. Young, DDS can provide you with treatment through Invisalign or ClearCorrect, which will move your teeth into their proper position without requiring you to use conspicuous metal braces. We are happy to work with patients from Breaux Bridge, Broussard, Scott, Youngsville, and surrounding communities. To learn more, contact us today at our Lafayette, LA, dentist's office at 337-237-6453.