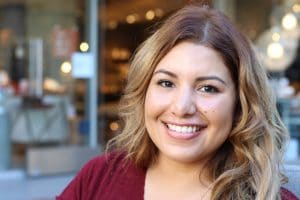 People can sometimes fixate on their schedule when they are thinking about cosmetic dental work. In some cases, that fixation involves worrying that there is just no way to make real smile improvements before a looming event. In other circumstances, people feel that they lack the time to go in for a dental procedure. Your Lafayette, LA dentist can actually help you see meaningful improvements through a whitening treatment that fits your schedule. You can take home a whitening kit that you use on your own time, rather than trying to fit in an appointment during office hours. You can also arrange a single appointment for a whitening treatment that produces significant changes!
Which Teeth Whitening Treatment Option Suits You Best?
Would you be better off arranging a teeth whitening treatment at your dentist's office, or should you take home your own professional whitening kit? Just ten to fourteen days will be all you need to spend on your take-home whitening kit. At the end of this period, you can be excited to see a level of improvement that catches your eye. Because your take-home kit includes professional-strength whitening agents, your results can match the outcome of an in-office appointment. Of course, you can also book an appointment, and have big improvements after just one visit.
What To Expect From Your Teeth Whitening Treatment
Either option professional teeth whitening can make big changes to your appearance. You may have tried your luck with store bought whitening agents, but found that they were not able to make the kind of improvements you hoped to see. A professional treatment relies on stronger bleaching agents, which reach deeper set stains that over the counter products are not able to remove.
Find Out About All Of The Cosmetic Treatment Options That Are Open To You
A whitening treatment is one option you have to improve your smile. You can also look at the benefits of a bonding and contouring treatment, or the placement of porcelain veneers, which can hide problems with dental damage, discoloration, and other issues that have made you unhappy with the way your smile currently appears. You can also explore the option of a gum contouring treatment. Patients have been given remarkable improvements through this work, which can make teeth seem longer, and give your smile a more uniform look.
Talk To Dr. Young To Express Your Interest In Teeth Whitening Treatment
Michael J. Young, DDS in Lafayette, LA is ready to help people make the kind of meaningful cosmetic improvements that can boost your confidence, and make you excited to show off your smile. Our practice is ready to work with you on changing the way you look, and we are prepared to help you address oral health concerns you might be dealing with. To learn more, contact us today at our Lafayette, LA, dentist's office at 337-237-6453.