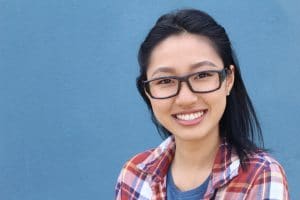 You may have a hard time avoiding dental discoloration, simply because so many popular foods and drinks are capable of leaving stains in your enamel. If you feel unhappy with the way discoloration has changed your smile, or if you are bothered by the way store bought whitening products have offered limited results, you can bring your concerns to the attention of your Lafayette, LA dentist. A professional whitening treatment can help you make the sort of improvements you really want to see, and give you back your confidence in your smile.
Store Bought Whitening Products Can Leave You Unsatisfied
People who attempt to address discoloration with store bought whitening systems, or with a toothpaste boasting the ability to brighten teeth, can feel let down by the results of these products. You can see some improvements after taking care of surface stains, but you can fail to gain that notable change you hoped to see. Professional whitening agents are able to do more for people because they can remove stains that exist below the surface of your teeth.
Undergoing A Professional Whitening Treatment
A professional whitening treatment can take place at your dentist's office, or in your home. The take-home approach to teeth whitening will see you take professional whitening gels, and a special tray to help you evenly apply these gels. After ten to fourteen days of daily applications, you can show off significantly whiter teeth. If you prefer to see results in less time, you can be excited to set up an in-office whitening treatment. During this in-office session, your dentist will apply the whitening gels to your teeth, and use a special light to stimulate the product. That stimulation can ensure dazzling results after your single visit!
Exploring Treatment Options For Discoloration Caused By Internal Issues
Internal tooth problems can sometimes lead to unflattering signs of discoloration. You can combat these problems with the right cosmetic dental procedure. While whitening agents can be less effective, you can see real results with another approach. For instance, you can use porcelain veneers to cover teeth that have a dull or stained appearance. The veneers are constructed to be long-lasting, and they can provide improvements to the shape and condition of teeth. A dental bonding treatment can also effectively hide internal discoloration – this approach can lead to improvements without requiring a lab-made restoration.
Dr. Young Is Ready To Help You Enjoy A Better And Brighter Smile!
Michael J. Young, DDS is excited to help people in and around Lafayette, LA love the look of their smiles! Our practice can work with you to improve problems caused by dental discoloration. You can also count on us to help you address oral health issues, and to provide consistent preventive care during every exam. To find out more, contact us today at our Lafayette, LA, dentist's office at 337-237-6453.