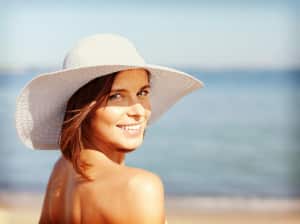 Are you gearing up for one epic summer break? Do you have the trip of a lifetime planned, or a dear friend's wedding to attend? Perhaps you are graduating from college, at long last. Whatever grand occasions you have planned, make sure your smile is ready for the excitement with professional teeth whitening. Whitening provided by a cosmetic dentist can help provide dramatic results that will help wow your friends, and leave you feeling proud when you see your pearly whites in pictures!
What Makes Professional Whitening Different?
There are nearly countless number of teeth whitening products available over-the-counter. You have probably seen them filling shelves at your grocery store or pharmacy. But if you've been unsure if they can achieve the results you desire, or unhappy with the outcome of using them in the past, it's time to talk with a cosmetic dentist, who can provide you with professional-grade products that are specially designed to provide fast and dramatic results. In fact, many patients are able to lighten their teeth by seven or more shades, when they choose professional teeth whitening.
What Are the Options for Treatment?
Zoom Teeth Whitening is one treatment option provided by many dentists. It uses a gel and light, combination, to help lighten teeth by eight to ten shades.
Opalescence Boost Whitening is another in-office option, one which does not require the use of a special light to activate the gel.
Many cosmetic dentists also offer at-home whitening kits, which can provide similar results to in-office whitening, but often at a lower cost.