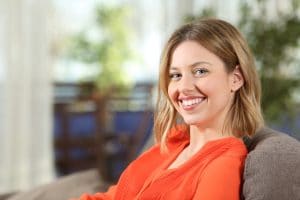 When you feel unhappy about your appearance, particularly with your smile, your confidence can be badly shaken. As a result of your dissatisfaction, you can be uncomfortable in social situations, and reluctant to have your picture taken. When you bring your concerns to your Lafayette, LA dentist's attention, you can find that effective solutions to your smile issues may be more attainable than you realize. You may be able to see terrific changes with as little as one procedure, and start flashing a smile you are thrilled to share with everyone around you!
What Kind Of Problems Can Cosmetic Work Really Address?
People typically have common goals for their teeth, beyond just wanting them to be healthy. Teeth that are white, straight, and symmetrical can be ideal – teeth that look discolored, damaged, or uneven can be embarrassing. Your cosmetic work can address all of these issues. In fact, porcelain veneers can potentially address all of these issues, and essentially transform your appearance.
Starting Your Cosmetic Dental Work
When you bring your interest in cosmetic work to your dentist's attention, you can find out what service, or services, might be needed to make your desired changes. You may have a straightforward goal to make your teeth whiter. In this instance, you can have your goals met with a teeth whitening treatment. Dental bonding and contouring, porcelain veneers, and Invisalign aligners can help with issues affecting the shape, size, or position of teeth.
How Much Work Will It Take To Really Transform Your Smile?
Your approach to cosmetic care can influence how long your work takes to complete. A bonding and contouring treatment can have changes completed in as little as one appointment. This can be ideal for anyone hoping to make improvements before an important event. Porcelain veneers typically involve two visits – during your first visit, your dentist can prepare your teeth to receive veneers, and measurements are taken to plan your custom restorations. While treatment with Invisalign aligners can take longer to complete, you can be excited to know that the end result will see corrections made to frustrating issues with poorly aligned teeth.
Talk To Dr. Young About Addressing Your Frustrating Cosmetic Dental Problems
Michael J. Young, DDS is ready to help individuals in and around Lafayette, LA make the kind of cosmetic smile changes they are truly excited to see! Our practice can work with you to identify what you want to improve, and make arrangements for the ideal procedure. You can be amazed at how you look, and how little work it takes to bring you those desired changes! To learn more about cosmetic care, or dental care in general, contact us today at our Lafayette, LA, dentist's office at 337-237-6453.