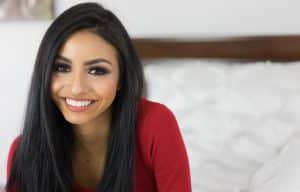 Your appearance can be thrown off by a single, relatively minor tooth flaw. Luckily, the field of cosmetic dental care provides patients with multiple treatment options that will help address issues in a way that appears natural. After a treatment, people who see your smile will only see what they assume is a naturally flawless appearance. Bonding and contouring, which are often performed simultaneously, can cover up problems that can affect how you look within a single appointment. These treatments allow your dentist to take care of a problem like discoloration, dental damage, or even problems with a tooth's development.
Undergoing A Bonding And Contouring Procedure
For patients having work done on several teeth, a follow-up appointment might be required. That being said, many patients will have a bonding and contouring treatment finished after one session. Contouring allows your dentist to smooth an uneven or jagged tooth surface, and can hide minor chips. Bonding involves applying composite resin to a tooth, with the goal of hiding any superficial flaws. By providing these services, your dentist will be able to offer a big boost to how you look.
What Else Can Your Dentist Do To Improve Your Appearance?
Bonding and contouring help many patients with their cosmetic woes, but you do have additional options. You might opt for veneers, which are crafted to be placed over your teeth. Veneers and Lumineers offer comprehensive cosmetic improvements, though they can be more expensive. If you are only looking for a way to address stains, and do not want more involved work to be done, ask your dentist about a professional whitening treatment.
Talk To Dr. Young About A Bonding And Contouring Procedure
Through tooth bonding and contouring, Michael J. Young, DDS can provide you with a terrific improvement to your smile, and your appearance. You can learn more during a cosmetic consultation, where you can learn about these procedures, and others that can help you. Dr. Young and his team are proud to work with patients from Breaux Bridge, Broussard, Scott, Youngsville, and surrounding communities. To learn more, contact us today at our Lafayette, LA, dentist's office at 337-237-6453.