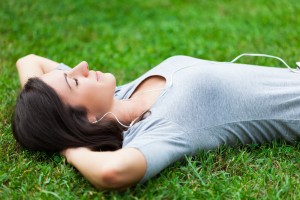 Are you a patient who wants to come in for preventive care or other treatments but you feel too nervous at the thought of scheduling an appointment? Do you feel fine making an appointment but cannot seem to relax in the dental chair? Whatever your concern, we encourage you to speak up about your hesitation, so we may guide you toward a more comfortable experience. To ensure all of our patients feel comfortable seeking the care they need for long-term oral health, we offer a variety of sedation dentistry solutions. You may already know that sedation will assist you in achieving a more tranquil visit – but how much do you really know about this option? For answers to some of your pressing questions, look over the following questions and answers:
Questions and Answers About Sedation
Question: Who might benefit from sedation?
Answer: You may benefit from sedation if anxiety, fear, discomfort, or a severe gag reflex keeps you from scheduling regular dental care. Or, if you require extensive work – sedation may make the time seem to pass more quickly, so we may accomplish more within one appointment.
Question: What type of sedation do you offer?
Answer: We offer both nitrous oxide and oral sedation.
Question: What is nitrous oxide?
Answer: It's a gas that you will inhale through a mask placed over your nose. It provides a feeling of euphoria and tranquility, while reducing pain. This option wears off immediately after use, so you can drive yourself home after your visit.
Question: What is oral sedation?
Answer: This type of sedation requires you to take a tranquilizing pill before your visit or treatment, such as Valium. You will feel extremely relaxed. In fact, you may forget some or all of your experience once the drug wears off. Because the medicine takes time to leave your system, you will need a friend or loved one to drive you home after your visit.
Question: Will I fall asleep if I choose sedation?
Answer: No. Both options assist you in achieving deep relaxation. However, you will remain conscious throughout your visit.
ABOUT YOUR LAFAYETTE GENERAL DENTIST:
Michael J. Young, DDS, and his skilled team of dental care professionals happily serve patients and their families, living in Breaux Bridge, Broussard, Scott, Youngsville, and surrounding communities. To learn more, contact us today at our Lafayette dentist's office at 337-237-6453.