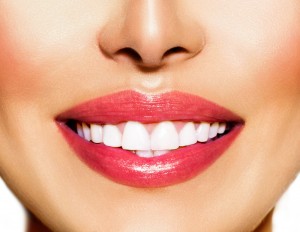 Have you or your teenage son or daughter experienced the desire to choose orthodontic care for a straighter, more beautiful smile? Has the idea of teeth covered in metal brackets and wires caused this excitement to quickly fizzle out? Fortunately, we offer the aligner tray systems Invisalign and ClearCorrect to improve your smile without the sometimes traumatizing side effects of metal braces. You will simply begin with one in a series of trays. You will then graduate from one to the next until your treatment is complete – it's that simple. Wondering if the benefits of clear braces will address your needs? Look through the following for a truly clear understanding of this cosmetic solution:
The Benefits of Clear Braces
Clear braces rely not on brackets and wires, but on smooth clear plastic aligner trays that will cause little to no irritation
Aligner trays are crafted out of safe, BPA-free plastic
We will use advanced imaging, such as digital X-rays, to create a personalized treatment plan and custom-fitted trays to optimize your experience and minimize treatment time
Most people will not even notice you are undergoing treatment because clear braces trays fit closely over your teeth and are practically invisible
You will quickly adjust to speaking clearly with your trays in place
Clear braces typically require a similar investment as traditional braces, as well as a similar treatment period of approximately one year
You may address a variety of malocclusions with this solution, including: overbite, underbite, crossbite, overcrowding, and spacing
You may remove your trays during the day, which you cannot do with metal braces – you will need to wear them for approximately 20 to 22 hours a day
Being able to remove your trays means you can continue to enjoy your usual meals, while continuing to take care of your teeth with your usual daily hygiene habits
ABOUT YOUR LAFAYETTE GENERAL DENTIST:
Michael J. Young, DDS, and his skilled team of dental care professionals happily serve patients and their families, living in Breaux Bridge, Broussard, Scott, Youngsville, and surrounding communities. To learn more, contact us today at our Lafayette dentist's office at 337-237-6453.