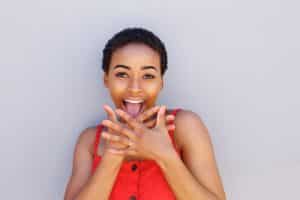 Will insufficient preventive dental care hurt how your smile looks? It should be easy to understand how insufficient care can lead to oral health troubles. After all, a lack of proper cleaning, and a poor diet, will put you at risk for problems like tooth decay and gum disease. What you also have to worry about are issues like dental discoloration, and wear and tear. If you fail to keep your teeth clean while enjoying color-rich or darker items, stains in your enamel can worsen your smile's color. If you neglect to respond after developing a teeth grinding habit, you could suffer unsightly wear and tear on your teeth.
Watching Out For Dental Discoloration
A buildup of stains in your enamel can lead to a notable dulling of your smile's whiteness, impacting your confidence and your appearance. Because over the counter products can fail to address stains that have settled in your teeth, it can take a professional whitening treatment to make notable improvements.
Using Cosmetic Treatment To Address Wear And Tear
Wear and tear will develop naturally over time, but grinding your teeth can cause excess harm. Once a grinding habit is successfully addressed, you can cover up signs of wear and tear by having porcelain veneers placed.
Using Regular Checkups To Help Preserve The Quality Of Your Smile
Remember, every cavity leaves behind damage that will not naturally heal. While you can enjoy natural-looking restorations in the form of dental crowns and white tooth fillings, you are leaving teeth affected by permanent harm. Regular checkups can ensure that damage from tooth decay is limited, and that your dentist is able to notice problems like wear and tear, which can be an indicator of bruxism.
Worried Poor Care Has Hurt Your Smile? Talk To Dr. Young
If you are worried that poor care will hurt your smile – or if you feel that insufficient preventive care is already leading to trouble – reach out to Michael J. Young, DDS. You can count on a range of preventive and restorative services to help your teeth, as well as cosmetic work to improve your appearance. Our practice serves community members from Breaux Bridge, Broussard, Scott, Youngsville, and surrounding areas. To learn more, contact us today at our Lafayette, LA, dentist's office at 337-237-6453.