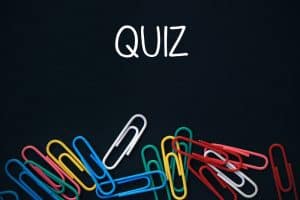 When you select the right cosmetic dental treatment, you can see drastic improvements take place with your smile. Your dentist is prepared to perform a number of different procedures to help patients correct frustrating flaws. Determining which procedure is right for you will depend on the issues holding back your appearance. For instance, if you have stains affecting your enamel, your dentist can provide improvement through a whitening treatment. If your teeth look dull due to the matter of intrinsic discoloration, another cosmetic treatment can be more appropriate.
Questions:
True Or False: If you want to remove teeth stains, a professional whitening treatment can help. However, if you have intrinsic discoloration, your dentist will likely recommend a different approach.
True Or False: Chips and cracks in teeth that affect your ability to bite and chew can be fixed with restorative dental care, but cosmetic dental care will be just as good for supporting those vulnerable teeth.
True Or False: Lumineers, like veneers, are made from porcelain, but Lumineers are designed to be thinner, and take up less space on your teeth.
Answers:
True! Intrinsic discoloration refers to problems within your tooth that affect your smile color. If you want to address this issue, your dentist can recommend porcelain veneers, which can improve your teeth color. Whitening agents are effective on enamel stains, but these internal problems can see minimal improvement.
False! Restorative dental work will improve the condition of a tooth, so that you can bite and chew comfortably. While cosmetic work is great for your smile, it is not intended to make functional improvements.
True! Lumineers offer patients a slimmer version of traditional veneers, which means you can reduce the amount of preparatory work needed for your teeth.
Plan Cosmetic Dental Care With Dr. Young
Are you interested in what cosmetic dental care can do for your smile? Dr. Young can provide treatments that address flaws, and help you come away with improvements that are drastic, but allow your appearance to retain its natural quality. Michael J. Young, DDS, and his team of experts happily welcome patients and their families from Breaux Bridge, Broussard, Scott, Youngsville, and surrounding communities. To learn more, contact us today at our Lafayette, LA, dentist's office at 337-237-6453.