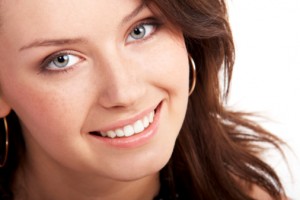 Broken, cracked, or fractured teeth can be uncomfortable, painful, and unattractive. It's important to restore your broken teeth to avoid further dental complications. Fortunately, Dr. Young offers dental crowns to repair your smile and restore full function.
What to do When a Tooth Breaks
A broken tooth can be anything as small as a chip to a whole tooth knocked out. A broken tooth can damage your crown or root, creating the need for serious restorations. If you break a tooth, it's important to rinse your mouth with warm water to keep the area clean. You should also try to avoid putting direct pressure on the tooth. Save any pieces of your tooth because Dr. Young may be able to reattach or bond the tooth back together. Keep the broken pieces safe by preserving them in a milk or saline solution. And, of course, if your tooth breaks or cracks, call Dr. Young immediately!
Problems with Broken Teeth
Your teeth are designed to be very strong, but they can still break due to decay, injury, or extreme pressure. Here are some common problems associated with broken teeth:
Pain
Sensitivity
Difficulty biting or chewing
Irritability
Uneven smile
Further breakage
Headaches
Infection
What are Crowns?
Dental crowns are restorations that cover the whole surface of your tooth. A crown is placed over your tooth to protect against decay and breakage. Crowns are strong and durable to provide full function during eating and everyday activities. Dental crowns can be made from porcelain over gold alloy, all-ceramic material, or gold. Porcelain crowns are the best option for an all-white, natural-looking smile.
In addition to repairing broken teeth, Dr. Young can also use crowns to repair decayed teeth, add strength to weak teeth, or provide additional support following a root canal. If you need dental crowns, call Dr. Young at our family dentist office in Lafayette at (337) 237-6453 to schedule an appointment.