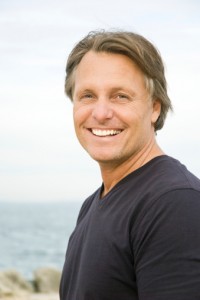 About 74 percent of women and 57 percent of men would be embarrassed by a missing tooth. As an adult, you may lose teeth due to periodontal disease, injury, infection, or another tragic event. Missing teeth leave holes in your smile and create alignment problems and make it difficult to function properly. Fortunately, Dr. Young offers dentures, bridges, and implants to replace missing teeth and restore your smile.
What are Dentures?
If you're missing several teeth and have a lot of bone loss, Dr. Young may recommend dentures. Dentures fit over or around remaining teeth and are usually removable. Traditional dentures involve adhesives, slipping, irritation, and frequent re-adjustments. However, your Lafayette dentist will take impressions of your mouth and create a set of dentures that fits securely and comfortably for your smile.
Do I Need Bridges?
Dental bridges are fixed appliances that replace one or more missing teeth in a row. A bridge is a prosthetic tooth constructed out of porcelain and designed to match your natural tooth structure. Your artificial tooth is attached to a crown that is placed over supporting teeth on either side of your missing tooth. Dental bridges are strong to restore your function and confidence.
What is an Implant?
Dr. Young uses ZIMMER dental implants to replace single missing teeth. Dental implants are inserted into your jawbone and act as the root of your missing tooth. After your bone grows around the titanium replacement post, your Lafayette cosmetic dentist will attach a natural-looking crown. Dental implants are comfortable, durable, and long-lasting. Dental implants can also help secure dentures or bridges.
If you're only missing part of a tooth, Dr. Young may suggest dental crowns to restore function. Your Lafayette dentist will evaluate your gum tissue, adjacent teeth, amount of space available, bone structure, appearance of your smile, and budget considerations to determine whether dentures, bridges, or implants are best for you. Contact our dentist office in Lafayette, Louisiana at (337) 237-6453 to restore your smile.