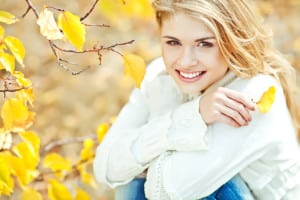 Have you ever found one tiny thing wrong with your tooth and realized that it somehow damages the esthetic quality of your entire smile? Maybe you gently chipped one of your teeth and it seems like it is the only thing you notice when you see a picture of yourself smiling. Or, perhaps you have a little gap between two of your teeth that drives you a little bit mad – if only you could fill the space. Fortunately, we can improve your imperfections with dental bonding if what you need is the addition of a bit more tooth tissue. Ready to find out more about how this works and if it's right for you? Read further:
Your Candidacy
If you are interested in dental bonding, you will qualify based on some very simple-to-understand criteria. First, you will need to have concerns that require more tissue, rather than the removal of tissue. Or, you may need gentle camouflaging. You will also need to display imperfections that are cosmetic in nature. A concern that damages the appearance of your smile while threatening your oral health will require restorative care.
Why You May Want Bonding
We use dental bonding through a comfortable, straightforward process that typically requires only one visit. First, we will consult with you to find out what it is you would like to improve. Common concerns include small chips that you would like to repair, a small crack that is cosmetic in nature, staining that you cannot address with whitening, a space between two teeth that you would like to fill, or a couple short teeth that you wish looked longer.
How We Bond Your Tooth
We will begin by color-matching the synthetic acrylic-resin material we use – called composite – to your tooth. This will ensure that your improvement looks natural rather than obvious or artificial. We will then apply layers of composite to the area you want to improve – we can lay it flat or sculpt it according to your needs. We will then set it and polish the entire tooth. It's that easy.
ABOUT YOUR LAFAYETTE, LA COSMETIC DENTIST:
Michael J. Young, DDS, and his skilled team of dental care professionals happily serve patients and their families, living in Breaux Bridge, Broussard, Scott, Youngsville, and surrounding communities. To learn more, contact us today at our Lafayette dentist's office at 337-237-6453.