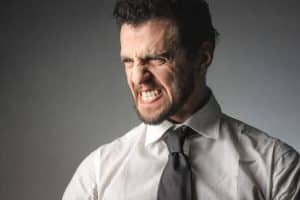 When you grind your teeth at night while you sleep, you can wake up to pain in your teeth, jaws, and face. Unfortunately, the problems caused by habitual teeth grinding (also known as bruxism) can be more than just short-term discomforts. As time passes, your tendency to clench your jaw can lead to damages that affect the appearance of your teeth. It can also lead to TMJ dysfunction, which can trigger frequent headaches, as well as pain in your jaw, face, and neck. Talking to your dentist about your habit of clenching your teeth can lead to a solution. If the impact of this problem has already affected the condition of your teeth, your dentist may be able to help with this, too.
Treatment For Bruxism And TMJ Dysfunction
Your dentist can help you manage bruxism and TMJ dysfunction. An oral appliance you wear at night can be custom-made to meet your particular needs. If you are dealing with bruxism, the appliance can stop your teeth from grinding, which can protect you from dental damage. Your appliance can also be made to support better jaw alignment, which can protect you from TMJ dysfunction.
Cosmetic Dental Work Can Help Hide Unsightly Damage
If you already have damage from teeth grinding, cosmetic dental work may be necessary to improve your smile. Porcelain veneers can make your teeth look flawless, and keep your damages out of sight. It is worth noting that you should have your bruxism under control before receiving veneers, as clenching your teeth can damage your veneers.
Dr. Young Can Help You Deal With A Teeth Grinding Habit
A teeth grinding habit can lead to soreness in the morning, and real problems with your smile caused by dental damage. You can count on Michael J. Young, DDS to develop an appliance that will help with your issues relating to bruxism. He can also help address TMJ dysfunction, a problem commonly associated with bruxism, and with cosmetic problems caused by the issue. Our office welcomes patients and their families from Breaux Bridge, Broussard, Scott, Youngsville, and surrounding communities. To learn more, contact us today at our Lafayette, LA, dentist's office at 337-237-6453.