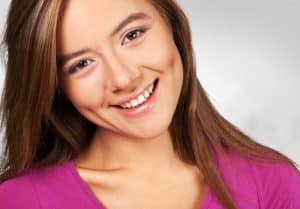 A dental flaw can seem small in the abstract, but your reality can be a frustrating change to your smile. Some patients will come in for cosmetic dental treatment looking for help with a congenital issue. For instance, you may have an unusually small tooth, or one that is not the appropriate shape. Dental damage can also be a source of unwanted alteration. Bonding and contouring offer your dentist a method for making discreet, natural-looking changes to your smile by correcting these irritating dental flaws. If you have a question about how to best solve a particular cosmetic problem, a consultation to determine the right cosmetic dental treatment can help move you closer to your preferred appearance.
Preparing For A Dental Bonding And Contouring Treatment
Bonding and contouring offer big improvements with relatively little alteration. Bonding sees your dentist apply composite resin to a tooth's surface in order to hide chips, cracks, or abnormalities that make the tooth stand out. This can even be a one-visit solution for covering a gap in your smile, by making a small tooth look to be larger. For uneven or unfortunately large teeth, contouring can make careful corrections by having portions of teeth safely shaved into a more appropriate shape and size.
Learning Your Cosmetic Dental Options
A cosmetic consultation is an opportunity to develop a greater appreciation for how your dentist can help your smile. Unlike a routine dental checkup, which emphasizes attention on your oral health needs, a cosmetic consultation allows you more time to focus on the appearance of your smile.
Learn How Your Dentist Can Help You By Correcting Irritating Dental Flaws
A flawed smile can disrupt your appearance, even if the flaw is small. Dr. Young and his team provide detailed care and attention, and will strive to make sure your needs are met when it comes to cosmetic work, and where it concerns your overall oral health. Located in Lafayette, Michael J. Young, DDS, and his skilled team of dental care professionals are happy to see patients and their families from the area, and from Breaux Bridge, Broussard, Scott, Youngsville, and surrounding communities. To learn more, contact us today at our Lafayette, LA, dentist's office at 337-237-6453.