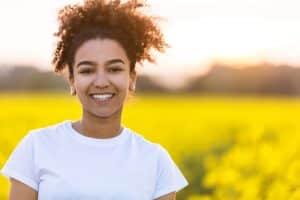 What makes the whitening kit you receive from your dentist different from the various whitening products you can pick up from your nearby grocery store or pharmacy? Your dentist can supply you with prescription strength whitening gels that have a bigger impact on your smile by attacking staining agents that hide in deeper layers of your enamel. With a professional whitening kit, you also receive a whitening tray that is made specifically for your smile, which makes even application easier. By performing the at-home treatment based on your dentist's instructions, you can see results that surpass what a store bought product can supply.
You Have Options When It Comes To Professional Teeth Whitening
You can see great results after undergoing regular at-home treatments with your dentist's whitening kit. However, this is not your only option when it comes to professional teeth whitening. In-house treatments are available, and can send you away with teeth that are many shades brighter after just one appointment. While many patients opt for the convenience of the take-home kits, others can appreciate the ability to have real results after just one visit.
What Happens If Whitening Treatments Don't Help?
Many people suffer discoloration because of a buildup of stains on their teeth. However, others face a different issue, and need help for what is often referred to as intrinsic discoloration, which refers to problems that occur within your teeth. For this matter, your dentist can provide a different cosmetic dental treatment to help you gain the smile improvements you want. Porcelain veneers offer coverage for teeth facing these issues, in addition to hiding flaws with their shape and condition.
Talk To Dr. Young About Taking Home A Professional Whitening Kit
If you want to see real results from your teeth whitening efforts, talk to Michael J. Young, DDS about taking home a professional whitening kit. These kits offer results that match up with in-office treatments, while still giving you the freedom to pursue the procedure on your own time. We provide our services to patients and their families from Breaux Bridge, Broussard, Scott, Youngsville, and surrounding communities. To learn more about what we offer, contact us today at our Lafayette, LA, dentist's office at 337-237-6453.