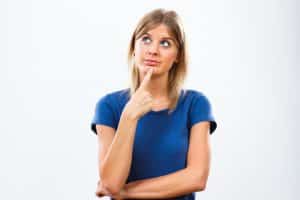 When you set out to make improvements to your smile, you may want to consider how your gums currently affect your appearance. For some people, bulky or uneven periodontal tissue may play a part in why they are unhappy with their appearance. Your dentist can provide a gum contouring treatment, which involves the safe, careful removal of excess tissue. This can lead to teeth no longer exhibiting a short or squat appearance, and can help create better symmetry for your smile. Combining this and a cosmetic dental treatment to improve your teeth can result in you showing off a dramatically improved appearance. It should be noted that your restorative needs should be given priority over cosmetic work. Your dentist will also need to ensure you are a good candidate before recommending any cosmetic procedure.
Making Plans To Enjoy A Major Smile Transformation
If you want to enjoy a terrific change to your smile, cosmetic treatment can help. Your dentist can help you hide wear and tear, including chips or cracks that have formed. They can also help you deal with discoloration issues you are unable to remedy with over the counter whitening agents. During a consultation, your dentist can help you gain a better idea of what kind of care will lead to the changes you hope to see.
Taking Care Of Restorative Dental Care Issues Before Addressing Cosmetic Concerns
If you have dental health issues that need to be addressed, your dentist will need to provide restorative dental treatment before addressing cosmetic matters. Because dental crowns that look like natural teeth are available, you may find that your restorative work ends with you enjoying a better looking smile.
Talk To Dr. Young About Cosmetic Care That Includes A Gum Contouring Treatment
Michael J. Young, DDS offers cosmetic treatments that can help you enjoy a dramatically improved smile. If you want to know how procedures like gum contouring can give you a boost to your appearance and confidence, you can set up a consultation to learn more. We are happy to make our services available to residents of Breaux Bridge, Broussard, Scott, Youngsville, and surrounding communities. To learn more, contact us today at our Lafayette, LA, dentist's office at 337-237-6453.