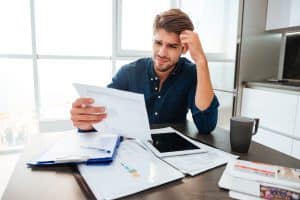 The idea of straightening your teeth without conventional braces can be enticing, but you may be unsure of how clear braces can help. How will clear braces move your teeth? How long will the process take? Will people really not be able to see them when I wear my clear braces? Different patients will have different needs when it comes to alignment issues. The severity of your poor dental alignment will influence how to best treat you. That being said, many patients find that they can count on clear braces to make important corrections. In addition to improving the quality of your smile, straightening your teeth can offer oral health benefits, including a lowered risk for TMJ problems.
How Clear Braces Straighten Your Smile
Clear braces use a series of aligners that guide your teeth. You will wear one set for a predetermined period, then move forward with the next, which will make further adjustments.
You Can Remove Clear Braces On Your Own (But You Should Keep Them On As Much As Possible)
Clear braces are popular because they have minimal effect on your appearance, and because they interfere less with your daily life. You can remove them whenever you need to eat, or when you are preparing to clean your teeth. Of course, leaving them off too often can slow down your treatment time.
Can Cosmetic Work Fix A Problem Caused By Dental Misalignment?
Talk to your dentist about how alignment issues are affecting your smile. You might be surprised to learn that you can make the corrections you want with a single treatment. In cases where a person is only dealing with relatively minor adjustment issues, porcelain veneers may be able to effectively hide the problems you hope to correct.
Talk To Dr. Young About Clear Braces
Are you ready to straighten your teeth and enjoy a terrific smile improvement? Dr. Young can help you improve your appearance and your oral health with clear braces. Michael J. Young, DDS, and his team of expert dental care professionals are happy to welcome patients and their families from Breaux Bridge, Broussard, Scott, Youngsville, and surrounding communities. To learn more about our practice, contact us today at our Lafayette, LA, dentist's office at 337-237-6453.