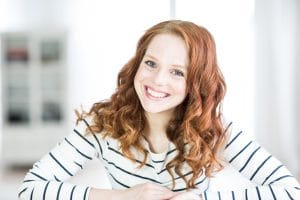 If you have an important event on your calendar, you presumably want to look your best. One way you can make sure you are ready for a significant moment like a wedding, or an important interview, is to address cosmetic concerns about your teeth. With a professional whitening treatment, you can make dramatic improvements to the color of your smile by targeting bothersome stains. You might be surprised to learn how little time it takes to complete a whitening procedure. Many patients who want to enjoy cosmetic improvements can have fantastic results after just a single appointment! Of course, whitening treatments are not the only form of cosmetic work available from your dentist. If you want to learn more about what you can do to change your smile, set a time to discuss your options.
Understanding How Quickly You Can Complete A Whitening Procedure
Patients can elect to have their teeth whitened via an in-office treatment, or they can take home the materials they need from their dentist. Both of these options can lead to better results than you can expect to see from a store bought whitening product. With an in-office treatment, only one appointment is needed to complete the work of brightening your smile. Your dentist can talk to you about a timeline for at-home care, based on your particular needs.
Sustaining Your Cosmetic Improvements
When you have any form of cosmetic work performed, you should hope to see results that last. Having your smile improved for an important event can be reassuring, but with the right care, you can sustain your improvements. Effective daily care can help you limit an accumulation of new teeth stains, but unfortunately, they can still build up over time. Being cautious about the number of dark or color-rich items you consume can help you avoid future problems.
Talk To Dr. Young About Planning A Teeth Whitening Treatment
Michael J. Young, DDS is proud to help patients enjoy the kind of cosmetic work that can significantly benefit how they look. We offer care for individuals in Breaux Bridge, Broussard, Scott, Youngsville, and surrounding communities. To learn more, contact us today at our Lafayette, LA, dentist's office at 337-237-6453.